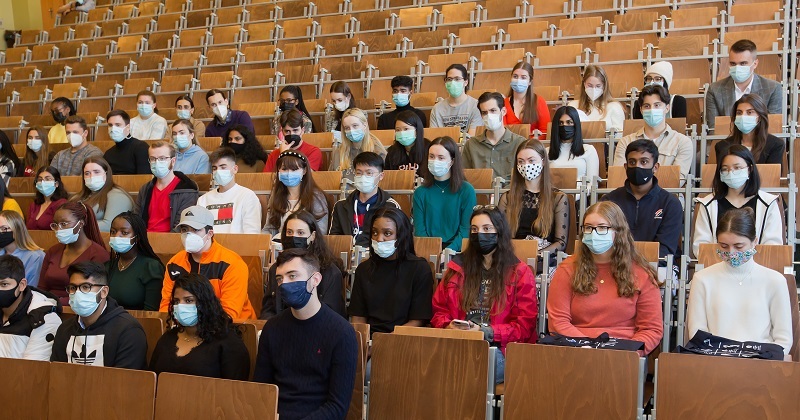 On Friday, 1 October 2021, the official start of the academic year took place at the Centre for Medical Education in English. This year almost 100 students from different countries will start their academic adventure with us.
During the ceremony, which took place in the assembly room of the Medical Library under sanitary regime, the first year students listened to the speech of the Centre's Director, professor Jawień. The ceremony also featured students of higher years who spoke about their experiences at Collegium Medicum in Bydgoszcz.
After the meeting, our newly welcomed students were taken on a short trip. They got familiar the the Antoni Jurasz University Hospital No. 1 facilities and the most important University buildings.
We wish all new students academic success and great time in Bydgoszcz!