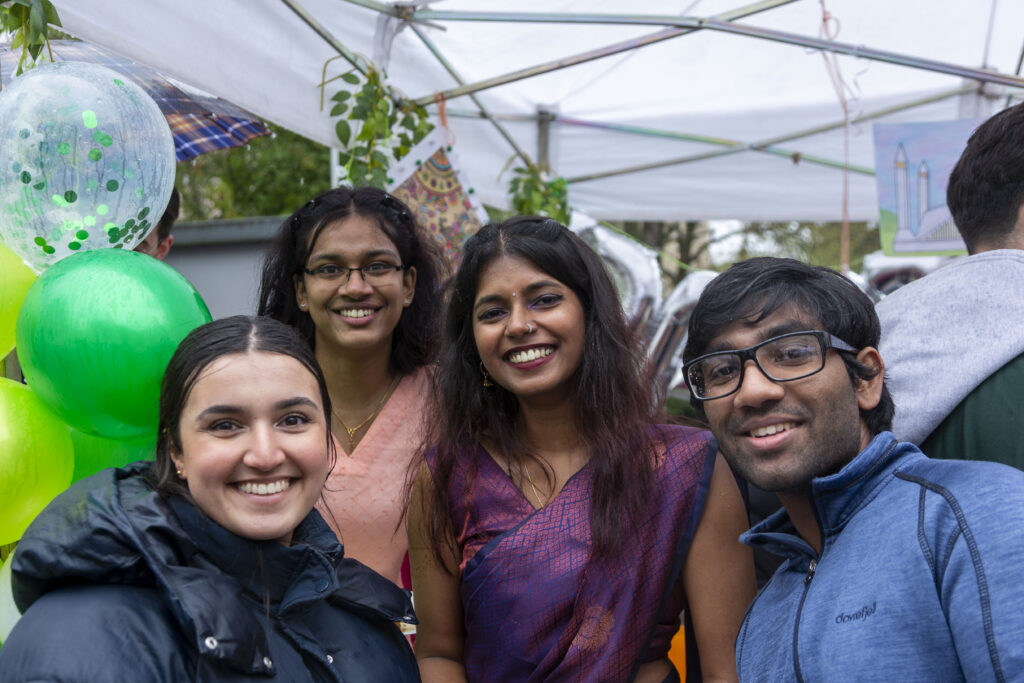 Multicultural Day is an event that provides an excellent opportunity for the whole academic community to broaden the horizons and appreciate the growing richness of multiculturalism at our university.
The event went ahead on 6th May at 11:30 am.
Despite the adverse weather conditions the students managed to pull through an event which lived up to its predecessors.
The event's schedule featured an array of engaging cultural performances, such as national and folk dances, vocal showcases, and presentations showcasing different cultural customs.
There were incredible dances performed by team India, Nigeria and Spain while the audience could listen to traditional songs by India and Taiwan.
Additionally, visitors could explore various country-themed stalls offering traditional dishes and games. The Food was one of the biggest highlights of the day as there were the staple cuisines of various countries cooked impressively by the students.
Apart from performances and food, the songs representing each country were played throughout the day culminating in a Flash Mob result where students and staff were dancing alike to these beats.
Overall the event was a huge success and the organizers – Multicultural Student Association (MSA) – would like say thanks to each and everyone who made the day possible.