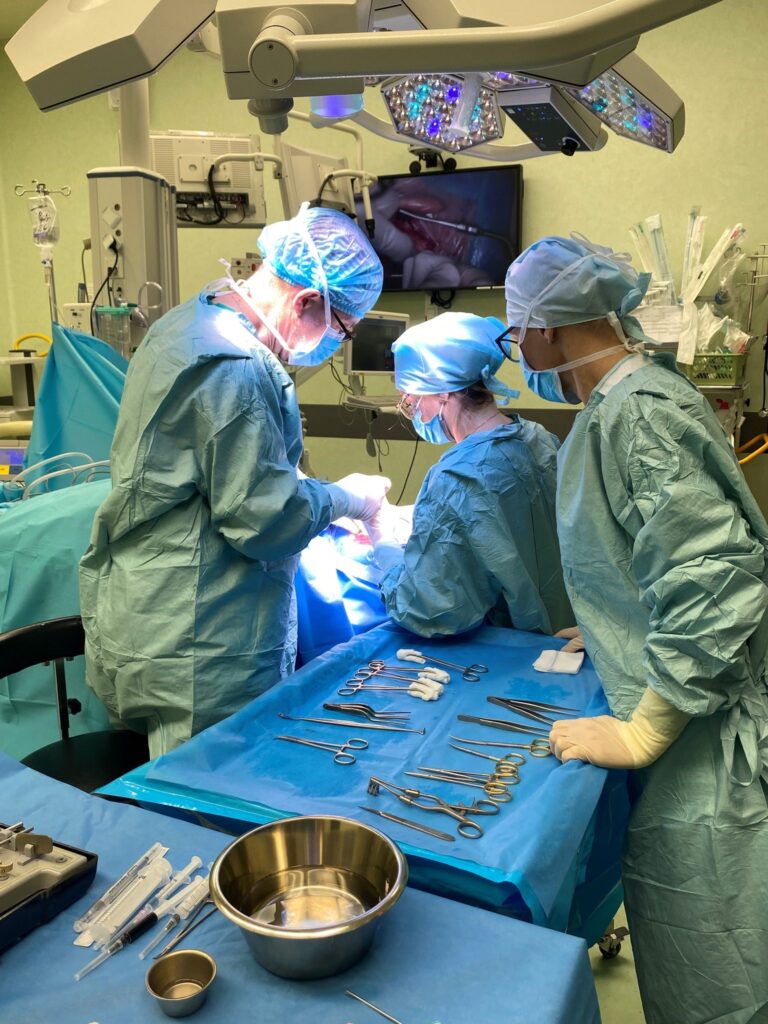 Another innovative surgery at Antoni Jurasz University Hospital No. 1 in Bydgoszcz! A team of specialists led by dr Maciej Wróbel, head of the Department of Otolaryngology and Laryngological Oncology, performed an implantation of an innovative piezoelectric hearing aid transducer. This breakthrough method is undoubtedly an advancement in treating hearing loss.
The Department of Otolaryngology and Laryngological Oncology of the University Hospital no. 1 is thus is the first in the region and the second in Poland to launch a program for treating conductive and mixed hearing loss with a novel active bone implant.
The solution developed by Cochlear is made of an active element that surgeons implant under the skin in the structures of the ear. In addition to the implantable element, the Osia2 active bone implant system consists of an external miniature sound processor hidden in the patient's hair. It is the sound processor that processes the information and converts it into a digital signal, which then goes to an active transducer with a piezoelectric element.
The OSI200 implant creates vibrations, which patients perceive as ambient and speech sounds. The implant is unique because the vibration source is a piezoelectric transducer, thanks to which the implants provide excellent sound quality and high reliability. Additionally, there is no element passing through the skin, which ensures better aesthetics and a minimum risk of infection in the implant area.
The Osia2 active bone implant system can help patients with conductive hearing loss, mixed hearing loss and single-sided deafness (SSD). It is also recommended when there is a need for bilateral surgery.
"The new treatment offered at our Clinic will be a chance for patients to return to the world of sounds and not be condemned to live in silence." says dr Maciej Wróbel.