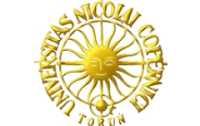 The opening ceremony of the academic year 2014/2015 will be held on 1st October 2014 at 11:00 a.m. in the newly renovated Assembly Hall [Aula] of the Nicolaus Copernicus University in Toruń. The Rector Magnificus of the University cordially invites the whole academic community to participate in the event.
Apart from traditional elements (a speech given by the Rector, matriculation of first-year students, presentation of awards and distinctions), one of the main highlights of this year's ceremony will be awarding the Convallaria Copernicana Distinction of the Nicolaus Copernicus University to prof. Andrzej Jamiołkowski, who served as the Rector of the University in the years 1993-1999 and 2005-2008. The event will be closed with a lecture entitled "Should the University be innovative?" presented (in Polish) by dr hab. Maciej Wojtkowski, NCU Professor.
At 10:15 a.m. on the day of the ceremony, the NCU Senate will lay flowers at the monument of Nicolaus Copernicus in Toruń. A special intention mass for the new academic year will be held on 9th October at 7:00 p.m. in the Academic Church of the Holy Spirit in Toruń (24 Piekary Street).