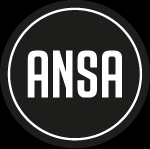 ANSA (The Association of Norwegian Students Abroad) is a membership-based, non-profit organisation that might be of interest to current and prospective Norwegian students. The Association is a vast network of over 10 thousand members in more than 90 countries. It was established with the aim of supporting Norwegian citizens studying abroad and is open to new members.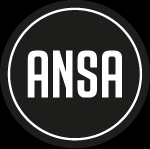 The Association of Norwegian Students Abroad (ANSA) is one of numerous organisations functioning worldwide whose aim is to assist the needs of students pursuing education outside the borders of their home country. The Association is a membership-based, non-profit institution, rapidly expanding its range since the establishment in 1956. With the head office in Oslo, it currently comprises a network of over 10,000 members and about 500 volunteer representatives operating in over 1,200 educational institutions located within the borders of more than 90 countries.
The primary goal of ANSA is to protect the interests of Norwegian students abroad in terms of academic, economic, social and cultural aspects of their stay in a foreign country. This is done particularly through influencing the rules and directives regulating student grants and loans. The Norwegian government attaches considerable weight to funding higher education for students studying abroad, for which reason it established the Norwegian State Educational Loan Fund (Lånekassen) in 1946. The Association also takes measures to encourage domestic employers to acknowledge overseas students as a valuable resource of potential workforce with international experience.
ANSA's assistance for students takes various forms and concerns such issues as student loans and grants, difficulties at the host university, disputes with landlords, accidents and unexpected situations, health problems or other personal matters. The issues are addressed by the Association through advisors both locally and directly from Norway. Some of the specific benefits of being an ANSA member are: the International Student Identity Card (ISIC), ANSA student insurance, fee-free bank accounts, travel discounts at the Kilroy travel company, free books, and so forth.
Another significant aspect of being an ANSA member is the opportunity to participate in social and professional events with other Norwegian students both in Norway and in the host country. The organisation allocates as much as two thirds of membership fees to such campaigns.
In Poland, local ANSA teams operate in such cities as Białystok, Bydgoszcz, Kraków, Lublin, Poznań, Szczecin, Warszawa and Wrocław. There are currently 87 Norwegian students of the medical program in English at Collegium Medicum in Bydgoszcz, many of whom are members of ANSA. The appearance of a growing number of Norwegians in the city led a group of CM students to initiate and create the Bydgoszcz branch of ANSA. The originators who established the subsection in 2011 were: Natalie Ackerman Repstad, Marie Garborg Haaland, Alexander Sæle, Marta Nordstrand, Elin Melissa Walker, and Stine Rustad.
The ANSA Bydgoszcz team organises various social events, including leisure gatherings, monthly quizzes, New Year's prom in January, 17th May celebration, or Christmas charity campaigns. The events are also addressed to non-member students, though only ANSA members benefit from discounts. In addition, it is possible to participate in events organised by other local teams from outside the host city, for instance trips to Zakopane arranged by ANSA Kraków every year in February.
In order to become a member of ANSA you must be a student at a university outside the borders of Norway, participate in field work or serve an internship abroad. If you wish to join, see the registration form
For further information about ANSA Bydgoszcz, visit our Facebook profile.
You can also get in touch with the contact person, Natalie Ackerman Repstad, via e-mail: nrepstad(a)live.no or telephone: +48510722911.
For more details, go to the official website of ANSA. www.ansa.no