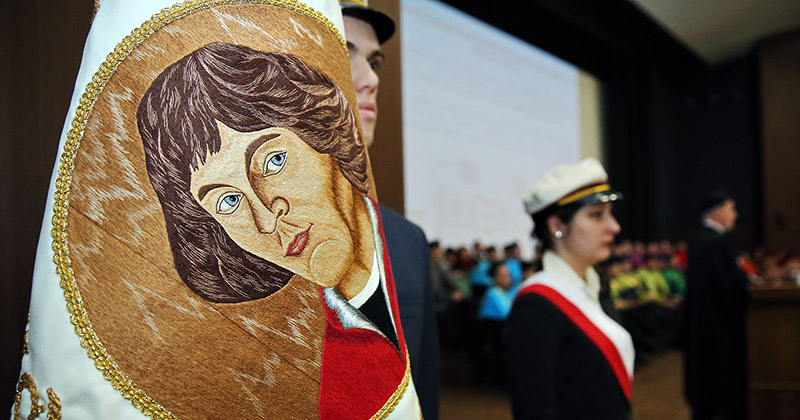 On Thursday, 1 October, the Nicolaus Copernicus University will start a new academic year. This year's ceremony will be adjusted to the limitations resulting from the epidemic situation. The ceremony starts at 11 a.m. in the NCU auditory room. The event is planned to feature passing the insignia to the new rector, first year students matriculation, University Secondary School students' oaths and students' awards. In accordance with the University tradition, the opening lecture titled "From regional university to European research university" will be conducted by the outgoing NCU rector, prof. Andrzej Tretyn.
Before the ceremony in auditory room, the University authorities will place flowers at the Nicolaus Copernicus statue.
Only invited people can attend the ceremony – invitations were received by members of the previous and current Academic Senate, representatives of state and local authorities, first-year students taking the oath and students receiving awards. The participants of the ceremony have been allocated places to keep the appropriate distance and the obligation to wear masks will be required throughout the ceremony's duration.
Members of the academic community and all interested persons are invited to participate in the ceremony remotely. The www.tv.umk.pl website will be broadcast live by university TV.